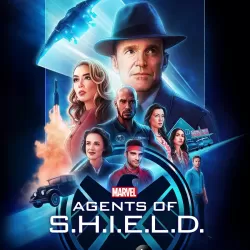 Agents of S.H.I.E.L.D.
Description:
Agent Phil Coulson leads a team of highly skilled agents from the global law-enforcement organisation known as S.H.I.E.L.D. Together, they combat extraordinary and inexplicable threats.
Genre:
Action, Adventure, Drama, Sci-Fi, Thriller
Year Released:
2013
Number of seasons:
7
Number of episodes:
136
First episode air date:
September 24, 2013
Spin Off:
Agents of S.H.I.E.L.D.
Directors:
Jed Whedon, Joss Whedon, David Straiton, Mark Kolpack, Clark Gregg
Watch Trailer