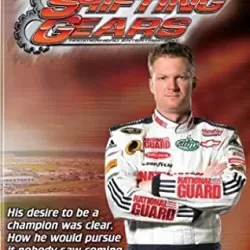 Dale Jr. - Shifting Gears
Description:
One of NASCAR's most popular drivers is the focus of this five-part reality series on ESPN and ESPN2. Cameras take viewers behind the scenes to chronicle Dale Earnhardt Jr.'s move from Dale Earnhardt Inc. (DEI), the racing team founded by his father, to powerhouse Hendrick Motorsports beginning with the 2008 season in NASCAR's Sprint Cup Series. With the team change also comes a number (and sponsorship) change for Dale Jr., switching to the 88 car as he makes the move to Hendrick. Examined in this series are the personal, corporate and competitive ramifications of the younger Earnhardt's defection from DEI to Hendrick.
Genre:
TV program
First episode air date:
February 8, 2008
Cast:
Dale Earnhardt Jr.
Watch Trailer