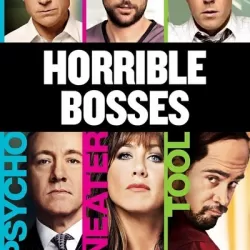 Horrible Bosses: Review
Details:
2011 ‧ Comedy/Crime ‧ 1h 46m
Descr:
Nick, Dale and Kurt have personal grudges against their bosses. After a night of drunken revelry, they decide to hire a hitman and assassinate their bosses but things do not go as planned.
Initial Release:
July 8, 2011 (Estonia)
Director:
Seth Gordon
Featured Song:
How You Like Me Now?
Box Office:
209.6 million USD
Screenplay:
John Francis Daley, Jonathan Goldstein, Michael Markowitz