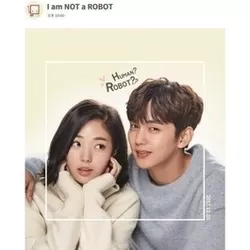 I'm Not a Robot
Description:
A woman becomes entangled in a strange love triangle after pretending to be a robot that looks exactly like her.
Genre:
Sci-fi
Year Released:
2017
First episode air date:
December 6, 2017
Hangul:
ub85cubd07uc774 uc544ub2c8uc57c
Also Known As:
I Am Not a Robot; She's Not a Robot?!
Genres:
Korean drama, Romantic comedy, Science fiction
Watch Trailer