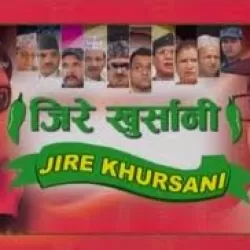 Jire Khursani
Description:
Jire Khursani was a popular Nepali sitcom that aired every Wednesday at 9pm NPT on Nepal Television. It was one of the most viewed television programs in Nepal. It was produced by Media Hub Pvt. Ltd. Exclusive copyrights of Jire Khursani for international and web broadcasting are held by Ram Saraswoti Media Pvt. Ltd. Wikipedia
Genre:
Drama
Year Released:
2003
First episode air date:
2003
No Of Episodes:
517 (running) (list of episodes)
Original Release:
2003 –; present
Original Network:
NTV
Opening Theme:
"Tala dekhi mathi samma"
Watch Trailer