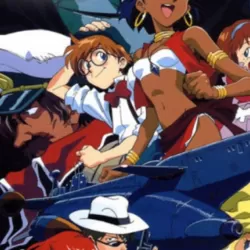 Nadia: The Secret of Blue Water
Description:
The adventures of Nadia, a young circus acrobat, and Jean, a French boy with a passion for engineering. The two must protect a blue stone from magical powers.
Genre:
Animation
Year Released:
1990
Episodes:
39 (List of episodes)
Director:
Hideaki Anno
English Network:
NA Anime NetworkPH ABS-CBN
Program Creator:
SOGOVISION INC.
Cast:
Noriko Hidaka, Yoshino Takamori, Toshiharu Sakurai, MORE
Watch Trailer