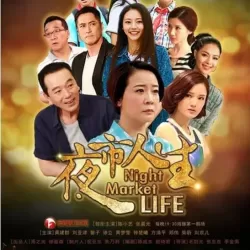 Night Market Life
Description:
Night Market Life is a Taiwanese Hokkien television drama that began airing on Formosa Television in Taiwan on 22 December 2009. This is also known as the first HD drama ever broadcast on Formosa Television. Wikipedia
Genre:
Drama
Year Released:
2009
First episode air date:
December 22, 2009
No Of Episodes:
Original
Hokkien:
Iā‑chhī Jîn‑seng
Networks:
Formosa Television, MediaCorp TV
Program Creators:
Yao-Feng Li, TransWorld Production Co.
Watch Trailer