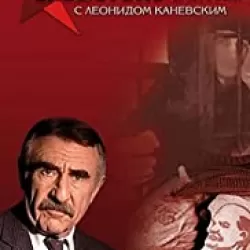 Sledstvie veli...
Description:
Eigentlich wollte James Bond mit seiner großen Liebe Madeleine Swann seinen Ruhestand genießen und endlich ein normales Leben führen. Doch zurück in sein altes Leben holt ihn sein alter Freund, CIA-Agent Felix Leiter. "The investigation was conducted - with Leonid Kanevskiy") - the author's cycle of documentary programs of the NTV channel about the most high-profile crimes committed in the USSR. The story is accompanied by stories about the daily life of the inhabitants of the USSR. Presenter - Leonid Kanevskiy. Documentary television films are devoted to criminal cases from 1917 to 1991.
Genre:
Action, Adventure, Thriller, Documentary, Crime, Reality-TV
Year Released:
2006
Number of seasons:
1
Number of episodes:
495
First episode air date:
January 20, 2006
Awards:
TEFI Award for Best Publicistic Program "Person and Law"
Language:
Russian
Cast:
Leonid Kanevsky, Konstantin Koshkin
Networks:
Inter, NTV Belarus
Executive Producer:
David Gamburg