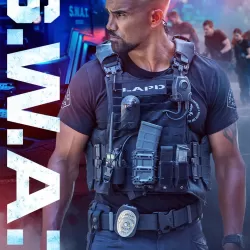 S.W.A.T.
Description:
Sergeant Daniel and his team of officers in the Los Angeles police department fight hard-core criminals and strive to protect the public from danger.
Genre:
Documentary, History, Action, Adventure, Crime, Drama, Thriller
Year Released:
2017
Number of seasons:
4
Number of episodes:
68
First episode air date:
November 2, 2017
Network:
CBS
Adapted From:
S.W.A.T.