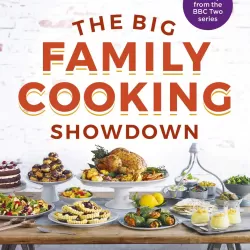 The Big Family Cooking Showdown
Details:
2017 ‧ Reality ‧ 1 season
Descr:
Hosted by Nadiya Hussain and Zoe Ball, "The Big Family Cooking Showdown" sees 16 families compete for the top spot. The competition takes place over eight heats, three semifinals, and one final, with each of the heats split into three categories: the £10 challenge, the home visits challenge, and the impress-the-neighbors challenge. As the rounds go on, the families have to impress judges Giorgio Locatelli and Rosemary Shrager in order to progress in the competition before one family claims the crown in the final.
First Episode Date:
August 15, 2017
Final Episode Date:
November 2, 2018
Network:
BBC Two
Judges:
Giorgio Locatelli, Rosemary Shrager, Angellica Bell, Tommy Banks
Presented By:
Zoe Ball, Nadiya Hussain
Watch Trailer