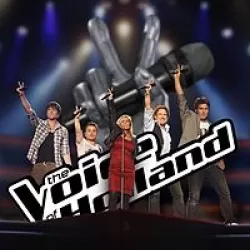 The Voice of Holland
Description:
The Voice of Holland is a talent show in which new singing talent is sought. The coaches have their backs to the stage and talents are only judged on the basis of musicality and voice.
Genre:
Music, Reality-TV
Year Released:
2010
Number of seasons:
11
Number of episodes:
121
First episode air date:
September 17, 2010
Awards:
Gouden Televizier-Ring
Network:
RTL 4
Cast:
Ali B, Anouk, Waylon, Martijn Krabbé, Wendy van Dijk, MORE
Program Creators:
VanVelzen, John de Mol Jr.
Watch Trailer