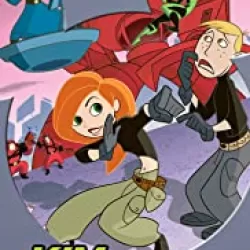 Kim Possible
Description:
Kim Possible looks like an average high-school cheerleader, but in her spare time, she saves the world from supervillains. Her buddy, Ron Stoppable, his pet Rufus, and a resourceful webmaster named Wade collabotrate on secret missions and can do anything. When she's not defeating the bad guys, Kim still has to cope with typical pressures of school, family and social life.
Genre:
["Animation","Action","Adventure","Comedy","Family","Mystery","Romance","Sci-Fi"]
Year Released:
2002
Number of seasons:
4
Number of episodes:
86
First episode air date:
June 7, 2002
Theme Song:
Call Me, Beep Me!
Cast:
Christy Carlson Romano, Will Friedle, Tahj Mowry, MORE
Watch Trailer