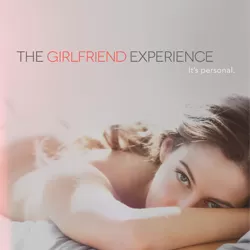 The Girlfriend Experience
Details:
2016 ‧ Drama ‧ 2 seasons
Descr:
Inspired by Steven Soderbergh's same-named 2009 film, Starz's "The Girlfriend Experience" further develops the original premise of a young attorney in training who leads a double life as a high-end escort. These girlfriends, however, provide far more to their clients than just sex. Season 2 introduces new characters and follows parallel storylines, the first about a former call girl, Bria Jones, who enters the Witness Protection Program to escape an abusive relationship. In the second story, a complex relationship between political fundraiser Erica Myles and confident escort Anna Garner affects every aspect of Erica's life and allows Anna to experience new emotional heights.
Number Of Seasons:
2
Network:
Starz
Number Of Episodes:
27
Executive Producers:
Amy Seimetz, Lodge Kerrigan, Jeff Cuban, Gary Marcus, Steven Soderbergh
Nominations:
Golden Globe Award for Best Performance by an Actress In A Mini-series or Motion Picture Made for Television, MORE
Watch Trailer