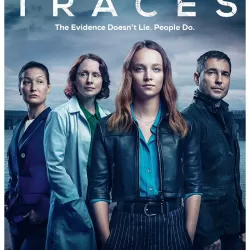 Traces
Description:
Trace is a Russian crime drama television series about employees of Federal Expert Service, the fictional organization. It was broadcast on the Channel One Russia from September 3, 2007 till August 25, 2011. According to Alexander Levin, Producer, the idea of the TV-series belonged to Konstantin Ernst. Wikipedia
Genre:
Reality-TV, Crime, Mystery, Thriller
Year Released:
2021
Number of seasons:
2
Number of episodes:
12
First episode air date:
January 9, 2021
No Of Episodes:
2262 (25 октября 2019) In production.
Networks:
Channel One Russia, St. Petersburg Fifth TV Channel
Writers:
Aleksandr Shuravin, Kirill Pletner, Pavel Peskov, Anastasia Demidova, Aleksey Demidov
Watch Trailer